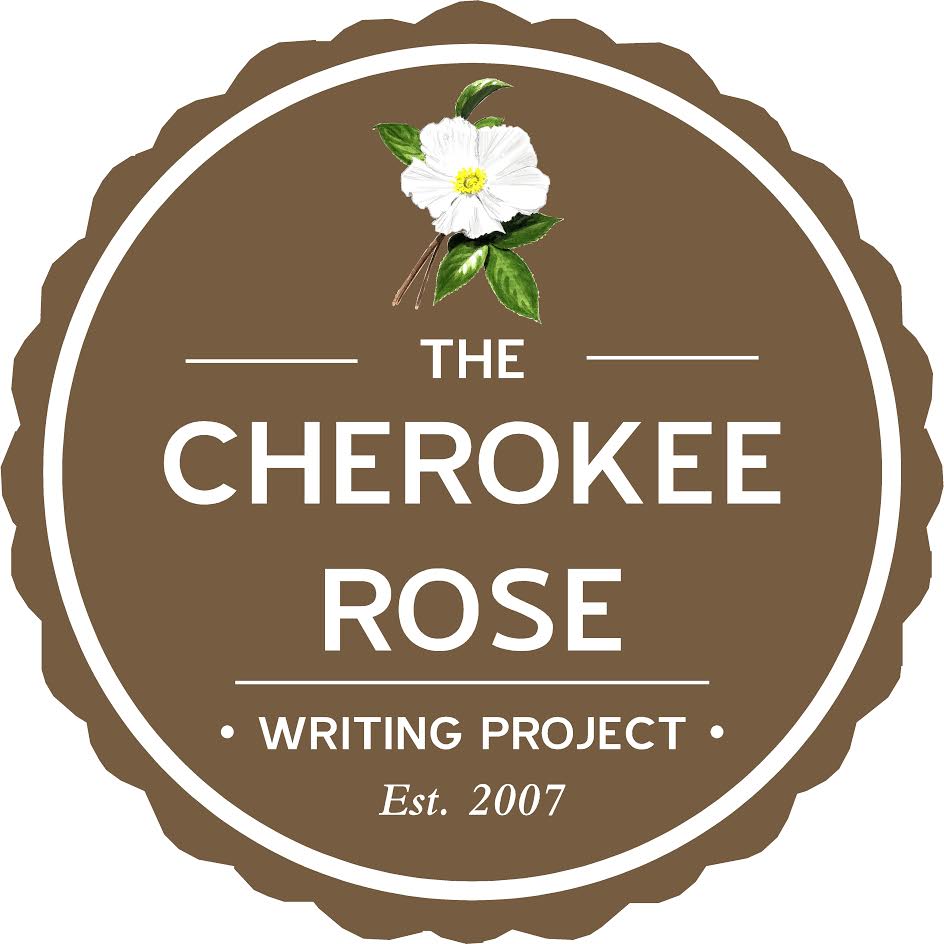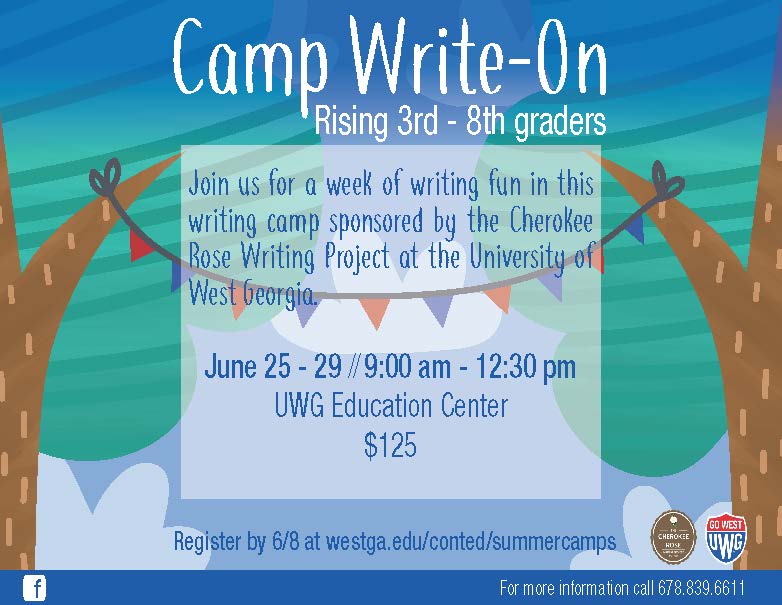 Camp Write-On
Cherokee Rose Writing Project (CRWP)
Summer 2018
Over the course of the week, campers will experience the process of daily journal writing, writing personal narratives, descriptions, analytical responses to poetry and literature, writing through technology and much more. The experience requires each camper to explore the writing process through continuous oral communication for clarification, vocabulary building and usage and accessing academic language. Campers will learn by listening, make inquiries through discussion, read and be read to. We will integrate their prior knowledge and their life experiences to build new knowledge, which they will apply through written practice and exploration. They will be introduced to a powerful palette of language that they can manipulate to reach their audience and begin to understand their individual voice and style. Facilitators of writing camp are all certified elementary and middle school teachers. Please join us for this celebration of writing.
Date:
June 25-29
Time:
9:00 a.m. to 12:30 p.m.
Ages:
Rising 3rd-8th graders. The Camp Write-on curriculum is designed for youth who will be attending 3rd, 4th, 5th, 6th, 7th or 8th grade in August 2018. The camp will be divided by age groups. Please register in the name of the child attending the camp.
Instructors:
Certified Elementary and Middle School Educators
Location:
UWG Education Center
Registration Fee:
$125 until registration deadline of June 8th. Registration includes a Camp t-shirt and daily snack.
Download the
Camp Write-On
flyer.
For more information, contact:
Camp Write-On Director
Molly Davison
Please register in the name of the child/participant attending the camp.
Upon registration, participant's parent/guardian should complete and return the UWG Youth Program 2018 Waiver Form.
Waiver forms should be returned to UWG Cont Ed, 1601 Maple Street, Murphy Building, Carrollton, GA 30118 or to Erika McClain no later than the first day of camp.

CANCELLATION AND REFUND POLICY (Refund Deadline is: June 8, 2018) A refund less a $25.00 administrative fee will be issued upon notification by telephone (678-839-6611), FAX (678-839-2257), in person, or e-mail conted@westga.edu on or before deadline.