UWG Summer Camps 2023: Say Cheese! Photography West
Dates: July 10-14, 2023
Meets: M, Tu, W, Th and F from 9:00 AM to 3:00 PM
Location: UWG Carrollton
Early Wolf Registration Fee: $280.00
There are still openings remaining at this time.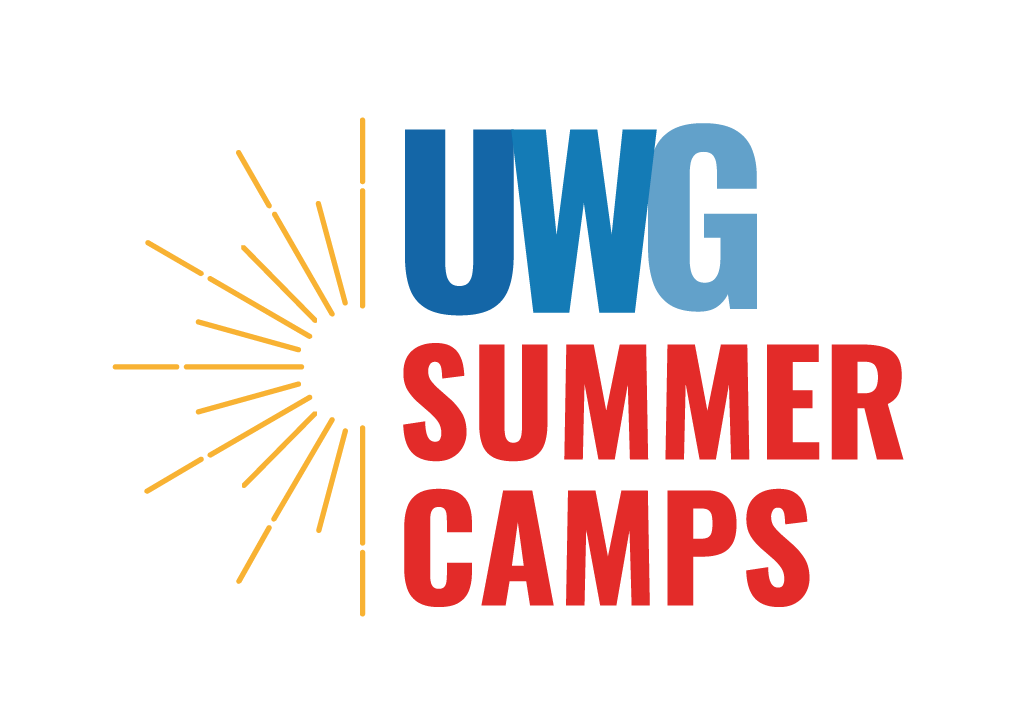 UWG Summer Camps
Carrollton
Summer 2023

Let Your 6th-12th Grader Spend Their Summer With Us!
The University of West Georgia Summer Camps offer a unique experience for sixth through twelfth graders looking to explore their passions, make new friends, and learn a lot along the way.
Camp attendees will learn alongside faculty and staff experts to develop life skills and explore hands-on activities related to Arts & Culture, Computing & Entrepreneurship, Nursing, and Science.
Program:
Say Cheese! Photography West. Through hands-on activities, campers will develop an appreciation of photography by learning basic camera operations, image editing, and other skills used to create award winning images. This is a great opportunity to share your art with your family and friends.
Ages:
Rising 6th Graders through 12th Graders. The camp curriculum is designed for youth in middle through high school. Please register in the name of the child/student attending the camp.
Registration Fee:
Sign up today for as many camps as you like at the Early Wolf rate savings of $15 off each camp through 4/1. Camp registration includes expert instruction from UWG faculty and staff, rich materials, hands-on activities, and delicious lunches on campus.
Location:
UWG Carrollton. Facility TBA.
Time:
9:00 AM to 3:00 PM. Drop-off begins at 8:45 AM and all campers must be picked up between 2:45 PM and 3:00 PM.
Youth Waiver:
Upon registration, participant's parent/guardian should complete the online
UWG Summer Camps 2023 Youth Waiver Forms.
UWG Carrollton
1601 Maple Street
Carrollton, GA 30118
Steven Broome
Photography is an art form like no other. It captures a particular moment and freezes reality for one precious second. For Steven Broome, photography has been his life's joy since he got his first camera in the fourth grade. As part of the UWG family, Steven channels his passion into creating stories and memories through photography and other visual technology.
Steven grew up in Chickamauga, TN, but has lived in Carrollton for most of his life. He has been part of the University of West Georgia family for more than two decades, having received his bachelor's and master's degrees from the university and joining the staff in 1989 and retiring in 2020. He has received several honors, including an APEX Award of Excellence for a photo taken on campus just following September 11, 2001, as well as being part of the team that won a CASE Gold Award for Campaign Publications during the UWG Centennial. His latest career highlight is being part of the team in charge of UWG's "Go West" campaign.
As former Associate Director of Visual Services, Steven supervised a team of skilled photographers and videographers who work hard at showing the story behind UWG and what makes it great. He finds inspiration in the unbridled spirit embodied by the UWG community. Steven collects old cameras, a collection that has grown to include approximately 100 different types. In his words: "these are the tools that allowed regular people to document their own history, and it's that vernacular history that I find very interesting."
| Date | Day | Time | Location |
| --- | --- | --- | --- |
| 07/10/2023 | Monday | 9 AM to 3 PM | UWG Carrollton |
| 07/11/2023 | Tuesday | 9 AM to 3 PM | UWG Carrollton |
| 07/12/2023 | Wednesday | 9 AM to 3 PM | UWG Carrollton |
| 07/13/2023 | Thursday | 9 AM to 3 PM | UWG Carrollton |
| 07/14/2023 | Friday | 9 AM to 3 PM | UWG Carrollton |