UWG Summer Camps 2023: Low Brass Camp: Music West
Dates: June 26-30, 2023
Meets: M, Tu, W, Th and F from 9:00 AM to 3:00 PM
Location: UWG Carrollton
Early Wolf Registration Fee: $280.00
There are still openings remaining at this time.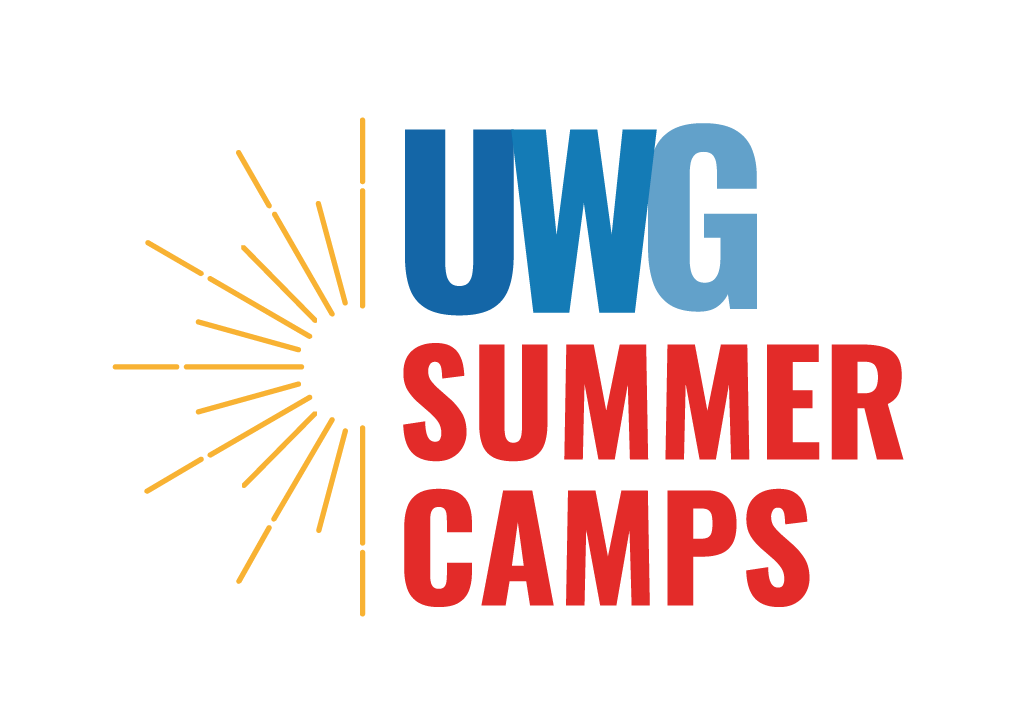 UWG Summer Camps
Carrollton
Summer 2023

Let Your 6th-12th Grader Spend Their Summer With Us!
The University of West Georgia Summer Camps offer a unique experience for sixth through twelfth graders looking to explore their passions, make new friends, and learn a lot along the way.
Camp attendees will learn alongside faculty and staff experts to develop life skills and explore hands-on activities related to Arts & Culture, Computing & Entrepreneurship, Nursing, and Science.
Program:
Low Brass Camp: Music West: Ready to toot your own horn? Come learn from our professional music faculty how to maximize your sound with your low brass instrument. Chairs are limited so sign up early.
Ages:
Rising 6th Graders through 12th Graders. The camp curriculum is designed for youth in middle through high school. Please register in the name of the child/student attending the camp.
Registration Fee:
Sign up today for as many camps as you like at the Early Wolf rate savings of $15 off each camp through 4/1. Camp registration includes expert instruction from UWG faculty and staff, rich materials, hands-on activities, and delicious lunches on campus.
Location:
UWG Carrollton. Facility TBA.
Time:
9:00 AM to 3:00 PM. Drop-off begins at 8:45 AM and all campers must be picked up between 2:45 PM and 3:00 PM.
Youth Waiver:
Upon registration, participant's parent/guardian should complete the online
UWG Summer Camps 2023 Youth Waiver Forms.
UWG Carrollton
1601 Maple Street
Carrollton, GA 30118
Cale Self
Cale Self is Professor of Music, Director of Athletic Bands, and Instructor of Euphonium & Tuba at the University of West Georgia in beautiful Carrollton, GA. Dr. Self directs the Marching Wolves of West Georgia and the Wolf Gang Basketball Pep Band, and conducts the Symphonic Band, Brass Ensemble, and Tuba Ensemble. He also currently serves as Music's Program Coordinator at UWG.
Holding degrees in music education and instrumental conducting from West Texas A&M University, Dr. Self also holds a doctorate in euphonium performance from the University of Georgia. His teachers include David Zerkel, John Lynch, Allen Crowell, Patrick Sheridan, Sam Pilafian, Gary Garner, Joe Nelson, and Joseph Cox. He began his career by teaching high school band in his hometown of Midland, TX.
Dr. Self has performed at state, regional, national, and international conferences and festivals in Alabama, Colorado, Florida, Georgia, Indiana, Kentucky, Louisiana, New York, North Carolina, Ohio, Oklahoma, South Carolina, Tennessee, Texas, Virginia, and Washington, D.C. He has performed under conductors Keith Lockhart, JoAnn Falletta, Thomas Wilkins, Robert Moody, Ken Lam, Steven Smith, Kraig Williams, and Fred Mills. He is currently the euphonium faculty at the Brevard Music Center's Low Brass Seminar.
Dr. Self has participated in commissioning consortiums that have resulted in over thirty new works for euphonium, tuba, or concert band over the past decade, and has performed or conducted premiere performances of twenty of those pieces. Recent commission projects include several works by UWG alumnus Katahj Copley, including Limitless for tuba, euphonium, and piano, and a concerto for euphonium and band entitled Canvases.
Dr. Self is an artist affiliate with Eastman Winds and Parker Mouthpieces. He is active in the state of Georgia and throughout the Southeast as a soloist, ensemble musician, conductor, clinician, and adjudicator.
| Date | Day | Time | Location |
| --- | --- | --- | --- |
| 06/26/2023 | Monday | 9 AM to 3 PM | UWG Carrollton |
| 06/27/2023 | Tuesday | 9 AM to 3 PM | UWG Carrollton |
| 06/28/2023 | Wednesday | 9 AM to 3 PM | UWG Carrollton |
| 06/29/2023 | Thursday | 9 AM to 3 PM | UWG Carrollton |
| 06/30/2023 | Friday | 9 AM to 3 PM | UWG Carrollton |