UWG Summer Camps 2023: Can You Dig It? Archaeology West
Dates: June 26-30, 2023
Meets: M, Tu, W, Th and F from 9:00 AM to 3:00 PM
Location: UWG Carrollton
Early Wolf Registration Fee: $280.00
There are still openings remaining at this time.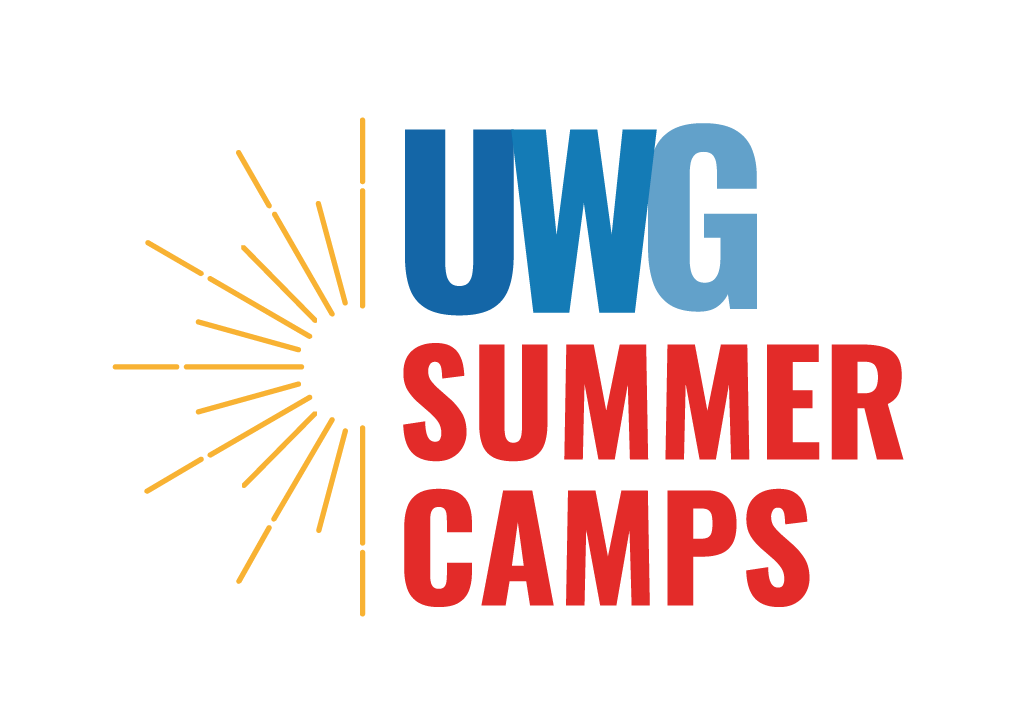 UWG Summer Camps
Carrollton
Summer 2023

Let Your 6th-12th Grader Spend Their Summer With Us!
The University of West Georgia Summer Camps offer a unique experience for sixth through twelfth graders looking to explore their passions, make new friends, and learn a lot along the way.
Camp attendees will learn alongside faculty and staff experts to develop life skills and explore hands-on activities related to Arts & Culture, Computing & Entrepreneurship, Nursing, and Science.
Program:
Can You Dig It? Archaeology West. In Archaeology West, campers will work side by side with a modern-day archaeologist and historian to discover artifacts buried right here in our own backyard. Campers will visit our mock pit where they will scan for artifacts with a trowel, sift through screens, and try their hand at a datum.
Ages:
Rising 6th Graders through 12th Graders. The camp curriculum is designed for youth in middle through high school. Please register in the name of the child/student attending the camp.
Registration Fee:
Sign up today for as many camps as you like at the Early Wolf rate savings of $15 off each camp through 4/1. Camp registration includes expert instruction from UWG faculty and staff, rich materials, hands-on activities, and delicious lunches on campus.
Location:
UWG Carrollton. Facility TBA.
Time:
9:00 AM to 3:00 PM. Drop-off begins at 8:45 AM and all campers must be picked up between 2:45 PM and 3:00 PM.
Youth Waiver:
Upon registration, participant's parent/guardian should complete the online
UWG Summer Camps 2023 Youth Waiver Forms.
UWG Carrollton
1601 Maple Street
Carrollton, GA 30118
Nathan Lawres
Dr. Nathan Lawres is an archaeological anthropologist focused primarily on the Precolumbian Southeastern United States. The primary focus of my research is in South Florida, specifically in the northern Everglades. It is here that the Mayaimi and Serrope, associated with the Belle Glade archaeological culture, lived, dwelling in a largely aqueous landscape. My research on the Belle Glade archaeological culture addresses multiple anthropological concerns. On a broader scale, I am interested in the ways that people interact with and live within their environment, which is related to numerous facets of human culture. My most recent research delves into how the ways people understand their lived world or reality (i.e., ontologies) affects the ways they live within and interact with that world. This, in turn, leads to specific cultural practices that are visible in the material record. Additionally, my research interests involve the intersections of archaeological practice and planning and development. I am currently involved in a project with colleagues aimed at evaluating ways we can shift the priorities afforded to archaeological and other cultural resources to increase the preservation of those resources for future generations. Dr. Lawres is an Assistant Professor of Anthropology and Director, Antonio J. Waring, Jr. Archaeological Laboratory at the University of West Georgia.
| Date | Day | Time | Location |
| --- | --- | --- | --- |
| 06/26/2023 | Monday | 9 AM to 3 PM | UWG Carrollton |
| 06/27/2023 | Tuesday | 9 AM to 3 PM | UWG Carrollton |
| 06/28/2023 | Wednesday | 9 AM to 3 PM | UWG Carrollton |
| 06/29/2023 | Thursday | 9 AM to 3 PM | UWG Carrollton |
| 06/30/2023 | Friday | 9 AM to 3 PM | UWG Carrollton |