Adobe Photoshop
Dates: April 11 - May 16, 2023
Meets: Tu from 6:30 PM to 9:00 PM
Location: Carrollton: UWG Murphy West CE Computer 1119
Registration Fee: $200.00
There are still openings remaining at this time.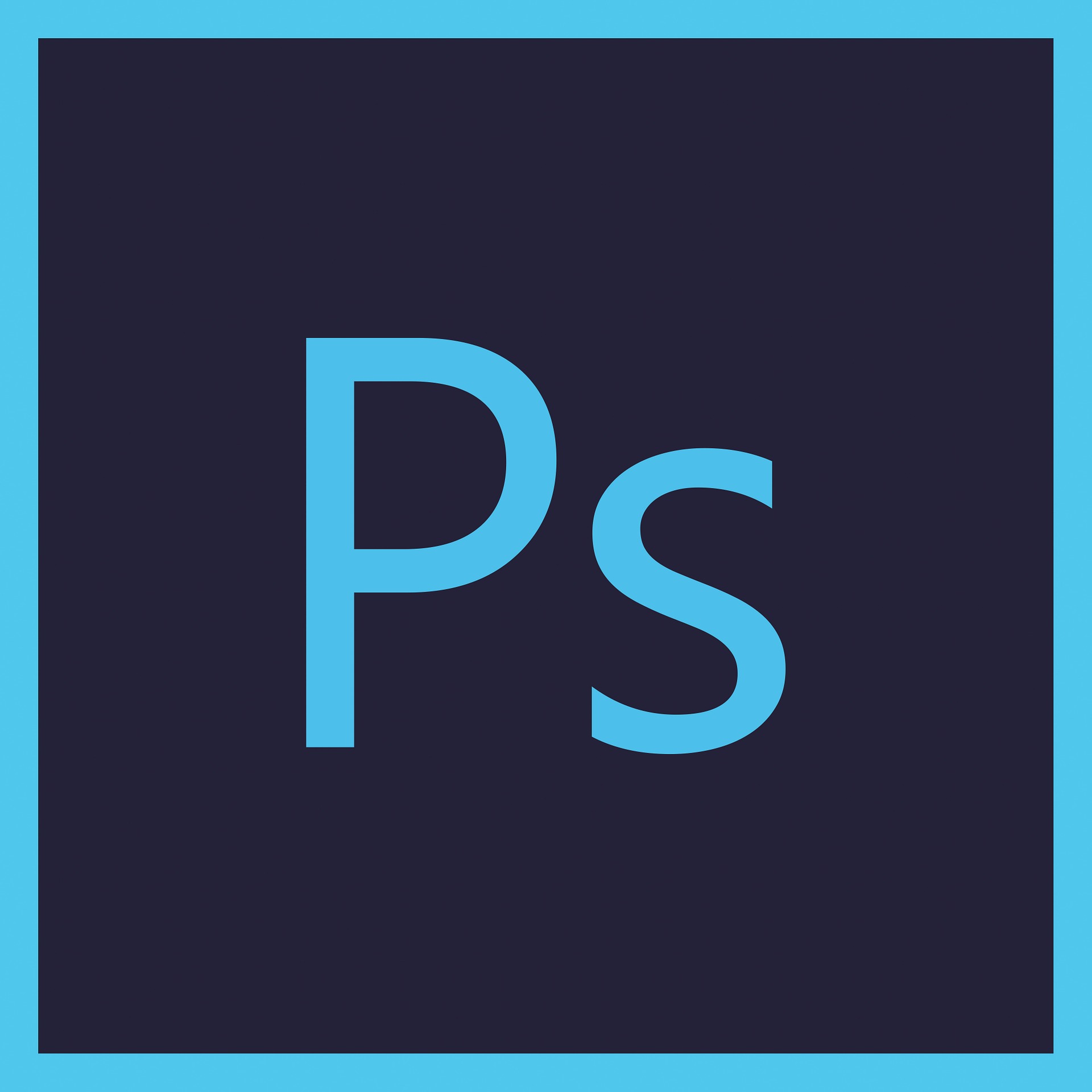 Adobe Photoshop
Adobe Photoshop software, the professional image-editing standard and leader of the Photoshop digital imaging line, delivers more of what you crave. Groundbreaking creative tools help you achieve extraordinary results. Unprecedented adaptability lets you custom-fit Photoshop to the way you work. And, with more efficient editing, processing, and file handling, there's no slowing you down. This course will provide a general overview of Adobe Photoshop. It is designed for participants that are beginners and have not used the program extensively prior to the course.
This is a hands-on course instructed by Steven Broome and the pace is expected to be slow. Each of the topics covered will include at least one example image provided by the instructor with which the participants will work. Each student will be provided with a USB Flash Drive containing images that they will work with during the course. Students will become familiar with the general layout of the workspace, learn to use layers, conduct an overview of tools, participate in class projects and learn about the output of work/images. An intermediate level of general computer proficiency is recommended.
The course meets from 6:30-9:00 PM on 6 consecutive Tuesdays at UWG Carrollton.
PHOTO RELEASE:
By registering for a UWG Continuing Education program, I authorize Continuing Education the right to photograph me and to use the photographs in all formats and media for any purpose, including for education, marketing and trade purposes. I hereby release Continuing Education from all claims arising out of the use of the photographs, including without limitation all claims for compensation, libel, invasion of privacy or violation of copyright ownership.
Notes:
Course dates are subject to change based on enrollment as of 4/7/22. The minimum enrollment to conduct the course is 8 participants. UWG Employees, please select the billing option and contact Continuing Education at conted@westga.edu for assistance with an internal transfer if your department will be paying for your professional development registration.
| | |
| --- | --- |
| Fee: | $200.00 |
| Hours: | 15.00 |
| CEUs: | 1.50 |
Carrollton: UWG Murphy West CE Computer 1119
The Murphy Building is located at 316 West Georgia Drive across the street from the School of Nursing Building. Please enter Murphy West on the right side of the building adjacent to the Greenbelt.
Steven Broome
Photography is an art form like no other. It captures a particular moment and freezes reality for one precious second. For Steven Broome, photography has been his life's joy since he got his first camera in the fourth grade. As part of the UWG family, Steven channels his passion into creating stories and memories through photography and other visual technology.
Steven grew up in Chickamauga, TN, but has lived in Carrollton for most of his life. He has been part of the University of West Georgia family for more than two decades, having received his bachelor's and master's degrees from the university and joining the staff in 1989 and retiring in 2020. He has received several honors, including an APEX Award of Excellence for a photo taken on campus just following September 11, 2001, as well as being part of the team that won a CASE Gold Award for Campaign Publications during the UWG Centennial. His latest career highlight is being part of the team in charge of UWG's "Go West" campaign.
As former Associate Director of Visual Services, Steven supervised a team of skilled photographers and videographers who work hard at showing the story behind UWG and what makes it great. He finds inspiration in the unbridled spirit embodied by the UWG community. Steven collects old cameras, a collection that has grown to include approximately 100 different types. In his words: "these are the tools that allowed regular people to document their own history, and it's that vernacular history that I find very interesting."
| Date | Day | Time | Location |
| --- | --- | --- | --- |
| 04/11/2023 | Tuesday | 6:30 PM to 9 PM | Carrollton: UWG Murphy West CE Computer 1119 |
| 04/18/2023 | Tuesday | 6:30 PM to 9 PM | Carrollton: UWG Murphy West CE Computer 1119 |
| 04/25/2023 | Tuesday | 6:30 PM to 9 PM | Carrollton: UWG Murphy West CE Computer 1119 |
| 05/02/2023 | Tuesday | 6:30 PM to 9 PM | Carrollton: UWG Murphy West CE Computer 1119 |
| 05/09/2023 | Tuesday | 6:30 PM to 9 PM | Carrollton: UWG Murphy West CE Computer 1119 |
| 05/16/2023 | Tuesday | 6:30 PM to 9 PM | Carrollton: UWG Murphy West CE Computer 1119 |